Let's not expect a picnic. This year Inter have always had a battle mentality and have often come off the pitch victorious even against strong opponents. Even if the game has no particular meaning for them who have already taken home the championship, they will want to win.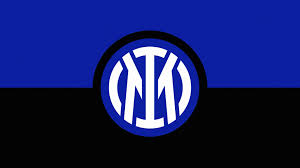 We have to know how to fight on every ball, because this is how our sportsmanship obliges us and to prove that we are a great team because it is ABSOLUTELY not late to prove it, especially in view of next season and the Mou wave.
Conte fielded the 352. Despite the great general quality of the team, they mainly defend and counter-attack. On corner kicks, they defend man by man.
The training to which I refer is that of Gazzetta which sees many who have played less play. Anyway, these are quality players, who will want to prove their worth and therefore will sell their skin dearly.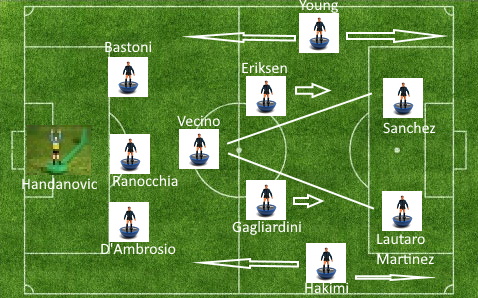 Vecino is the playmaker with Gagliardini who helps him in construction and attacks the space. On the right side, Hakimi (right) has good speed and excellent dribbling, but they are also dangerous on the left side with Young (both feet). Eriksen (both feet but mainly right) has good technical quality and can try to attack. Having two not very high attackers (Lautaro and Sanchez) will try to build with the ball on the ground (they are very good at this stage), it will be a good challenge for our pressing (which is good, but not excellent). They will also be able to look for the long ball for strikers (especially when Pinamonti enters the second half).
It will be important that we go up with the whole team collectively and that our midfielders (Cristante and Darboe) and our defenders (Mancini and Ibanez) anticipate the opponents. The coverage and attacking phase of our full backs (Reynolds and Karsdorp) and our wings (Pedro and Mkhi) will also be important. If we win this challenge (building them vs pressing ours), we can win the game well, demonstrating mentality of great team. Daje Roma!
Giordano Sepi