What does Roma need? In 2020/21, Roma had mainly a defensive problem, but not specifically due to the 3 defenders or the full backs, even if Bruno Peres had little aptitude (and perhaps little desire) to play the defensive phase, but in the 2 midfield . Pellegrini (first and foremost), Cristante and Villar proved slightly unsuitable to win the ball back, also because their primary role was the attacking midfielder, while Veretout was too lonely and often injured. This is why when we started using Darboe, his performances jumped to the eye and excited the fans. We absolutely have to confirm the boy, but his personality is being defined and must be treated with a great deal of delicacy.
In this context, the purchase of Xhaka, good not only at stealing the ball, but also with a good passing game, seems necessary. Likewise, now that Pau Lopez has left, it is imperative to take Rui Patricio. The Portuguese has personality to resist criticism and experience to manage defense, time and score. Experience and personality are very important in a city like Rome with 24h radio and social media in full football hormonal storm, also precisely for the job of blocking the balls.
Experience and personality lacking in Pickford, England's goalkeeper and Italy's opponent in the next European final at Wembley. England are the favorites because they play at home, they have excellent pressing, great physical condition (we have to be more careful of Sterling than Hurricane), good speed, dribble and often vertical play, but Italy has more technical quality than Denmark ( defeated by the English in the semifinals), able to win with the minimum gap and favored for a possible penalty lottery thanks to the great Gigio Donnarumma.
Roma will start smelling napalm again on 15 July and will then play every 3 days. The first friendlies are with: Montecatini, Ternana, Triestina and Adrian Mutu's Debreceni. Finally we will see Mourinho's Rome, a character too interesting not to talk about it.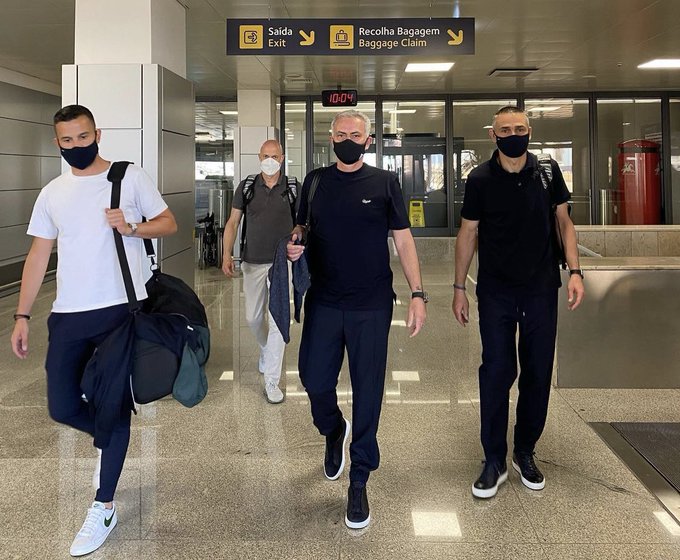 The great leader has found a stronger opponent (at the moment) like Guardiola in the fight for the Champions League, which has recently become an unattainable dream even for the Catalan (for any ambitious sportsman, the Champions is like the ring for Gollum: my precious) . Josè has always sought confrontation first in Spain (Real-Barça) and then in England (Man Utd and Tottenham-Man City). often being defeated in direct comparison, but continuing to bring home cups, even after the Spring 2017, that is, after the death of Felix Mourinho, his father, which made him perhaps a sad fighter, certainly staid and in any case a winner.
But if we want to analyze Mourinho in the Rome picture, we cannot fail to go back to 10, when Mou launched his anathema against Rome with the famous "zero tituli" speech. Anathema that has been chasing us for 11 years (13 considering that the last trophy is the Coppa Italia in '08) and often remembered by our rivals (especially Lazio). A curse that haunts us like the eye of Sauron (always taking up the analogies with the Lord of the Rings), always persecuted and controlled, but if we put a mountain in front of that eye, it can become a future sun. As he recalled an old phrase by Jim Morrison: there is no night so long as to prevent the sun from rising. It would be the most just closing of the circle with the jinx who becomes a hero for the victims, he makes the one who cursed triumph and regains the glory escaped from him and often fleeting.
But as Grendizer teaches: Do not sing victory ahead of time, Prince Kentah. Will we find the way to the trophy? It depends on many factors. It depends on our mentality. We have to think step by step. Match by match, we have never been able to do it like this year. Daje Roma!
Giordano Sepi