It was not an easy game with seahorses often deployed with 541 to only play defensive phase for the draw. Lorenzo's goal was fundamental to unlock the game. In general, despite the orthodox tactical discipline of the amaranths, their level is so low that once the game is unlocked, Roma have spread (the second goal by Veretout with the double one-touch of Tammy and Mkhi is amazing). Salernitana will probably collect a few points in this first round, then we have to see if they will find a buyer and will not be relegated ex officio. For them, the situation is very dark. Juve would also win against them.
Ours were all very good. Lorenzo (double) is my best player in the field. Tammy scored an excellent goal. Defense and Rui have never been disturbed. So we just had to think about building and building. In the second half, we were poetic, but Salernitana is really badly reduced.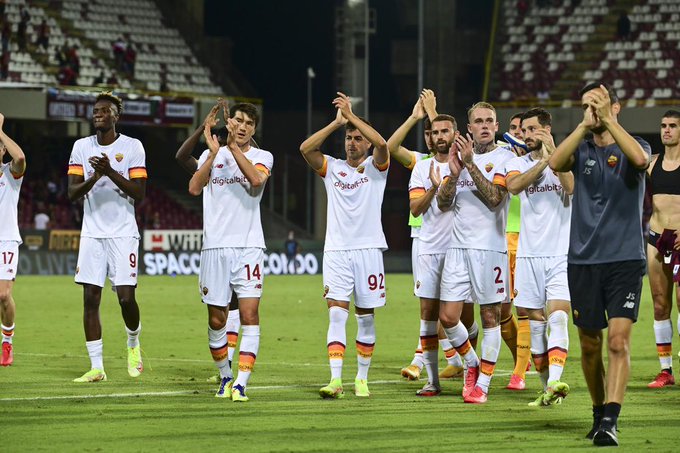 4 wins out of 4 games where in any case we always started as favorites. Mou got off to a good start. The coach is great. Every single player feels the duty to give 10% more to be up to him. Collectively, the team is a group of friends who love each other, are sincere with each other and are ready for even the toughest battle. A group of friends was also the guest sector that with the passing of the match and with the result more and more positive for us, also won in the stands. In the end it felt like only us. Even from TV. In the Conference League we will have a group not to be underestimated against CSKA Sofia (BUL), Zorya (UKR) and Bodo Glimt (NOR) which we will play in that order in the first leg. In my opinion, the most difficult opponent are the Bulgarians with 3 victories in the first 3 Supra Liga games, but for the conditions I have explained to you and, as Josè says, we must always think about winning. Daje Roma!
Giordano Sepi