To talk about Roma-Milan, we must start from the eve with the Milanista social media to push on the narrative of Maresca from Naples who would have favored Roma. The result is a more AC Milan referee than the AC Milan fans. At the beginning, AC Milan's offside were not sanctioned either. Milan plays better, Ibra's clever goal arrives and his consequent UNACCEPTABLE provocation at the Curva Sud. Unpunished.
In the second half, Milan went 2-0 with Ibra. Goal that Maresca validates despite a CLEAR offside. Recalled by the VAR, he is forced to cancel. Then again on Ibra there is the Ibanez's CLEAN intervention on ball. Maresca whistles the penalty. He goes to see the VAR. He confirms the penalty. The AIA will then let it be known that this is a SERIOUS ERROR. Throughout the game the AC Milan fans either stop or fall at the first contact and Maresca whistles a foul, which does not happen with the Roma players. In fact, Theo Hernandez even throws himself with his body on Pellegrini while he goes to goal. It is also inevitable for the Neapolitan AC Milan referee Maresca to sanction with a second yellow card and expel Theo.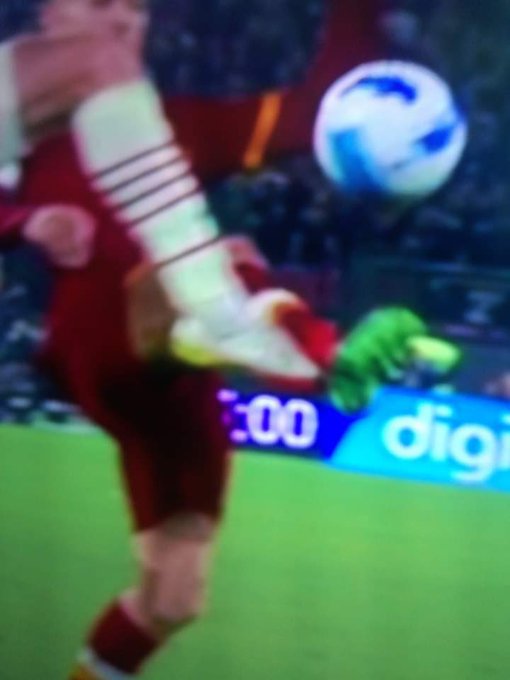 Roma attack badly and Milan defend well. We touch the goal with Zaniolo and Mancini. There is a strange situation with Felix in the box and the referee lets it go. Then comes ElSha's goal. Too late? No, there is a kick from Kjaer to Pellegrini (in the same dynamic as the penalty foul for Juve against Inter a week ago), but Maresca does not see and is not called back to the VAR. Maresca really directed the game. As in the heyday of Calciopoli.
The AIA will then let it be known that the penalty for Milan was not there and there was no penalty on Pellegrini (and therefore not even the one for Juve a week ago). The picture is however disturbing. Milan played better, but Roma had so much character on the pitch that they deserved at least a draw and was denied by a shameful and one-way refereeing.
We have to turn the page and think about the future which is called Bodø / Glimt. We have shown character and determination, but we still need to improve some offensive mechanisms that don't work. In any case, the defense is the third in the league (after Napoli with only 3 goals conceded in 11 games (!) And Milan) and this is a good basis for an excellent championship. Now on Bodø/Glimt. Daje Roma!
Giordano Sepi