Another game strongly influenced by referee errors, seasoned by the conflict of interest of Pairetto, whose brother is a Juventus manager. There have been such obvious mistakes that one cannot think of good faith, especially in the era of VAR and this considering that Bologna was good and opportunistic in taking advantage of Svanberg's long shot that led them to victory. For future reference, I remember the episode on Zaniolo. A clear penalty and Roma player warned for simulation (and then fined by the Federation): so it's a bullshit.
It is the fourth game that referee mistakes influence our defeat and at this point we need to react in some way. Or we start making phone calls too (but what is our referee's manager for?) And statements with managers after the game as they do for much less other teams or we finish the season as we can and then we ask for registration in the Bundesliga or to Ligue 1 or to La Liga, selling everyone and playing with many Under-19 players, probably starting with amateurs. To keep getting fucked up like this is not dignified.
This would be a decision dictated by exasperation, but even the top management of the FIGC must reason. Serie A was the best league in the world, but now it continues to lose positions. Even considering the money, Italy also loses positions on the important revenues from TV rights. Something has to be done and the direction taken by Serie A leads to the precipice. Even the halt solution of the fictitious capital gains (for which Juventus and probably other teams are investigated) is a demonstration that the system does not work like this. We must learn from the Premier in which everyone is at the same level for refereeing behavior, especially in reference to the quality of Zaniolo who in this way is completely closed by hard fouls often not even sanctioned.
It must be remembered that in any case in the last 3 games Roma have recovered 3 points from Milan and 2 from Napoli.
The prematch of Sassuolo of years ago and that this year they gave me the opportunity to talk about Emilia Romagna. This region with the communist symbols, but with the morphology (beautiful mountain landscapes and beaches) and the socio-cultural aspect (nightlife, innovative start-ups, passion for motorcycles and excellent welfare) similar to California of the North (the region of Silicon Valley, Apple. Los Angeles, San Francisco, Harleys, hippies and rock music that changed the world). In this context it is easy to refer to Ligabue. The singer with progressive ideas, who combines the ideology of the USSR and the lifestyle of the USA in the Po valley in his songs. With songs like Lambrusco e Popcorn and Un figlio di nome Elvis.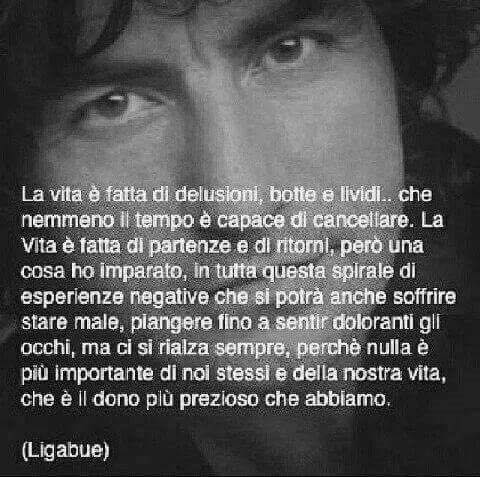 Luciano Ligabue unites Emilia Romagna and therefore Bologna with Inter, his favorite team, who in "La neve se ne frega" is, as in 1998, defeated thanks to refereeing mistakes by the Juventus of the future. Luciano is in love with Milan. Of the nightlife, of the ability to be an easy and difficult city at the same time to live. In particular, he is in love with Inter. And the references are many. In "Hai un momento, Dio?" asks who takes Inter, in A che ora è la fine del mondo" Ferri sets the record for own goals, up to "Una vita da mediano", dedicated to an Inter flag like Oriali.
Its most famous meeting is "Campo Volo" in Emilia. But he is happy that the San Siro loudspeakers often put "Urlando contro il cielo". He is close to San Siro and even when he sang at the Olimpico in the summer of 2002, he pointed out with a bit of poison on 5 May. As his fan and supporter on another fence, I understood his anger. His passion for Inter will also be childish, but pure, sincere, genuine and healthy, like mine for Roma.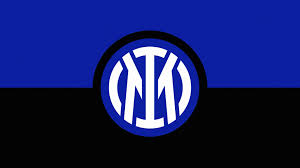 Simone Inzaghi lines up the 352 which becomes 532 in the defensive phase. A team that wants to dominate with excellent pressing and construction.
Calhanoglu is the most attacking central midfielder with a very good low shot right footed shot even from distance. He also comes back to help build Brozovic (very good at building even against pressing) and backs. Barella does the ball recovery very well. Barella is also good at pressing and is the midfielder with the task of marking the playmaker.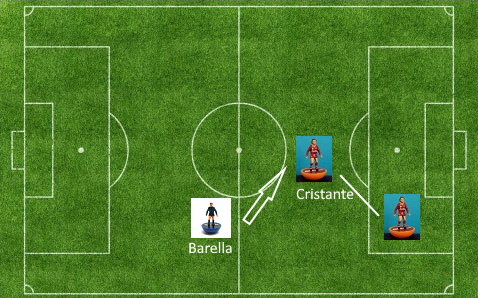 He is a midfielder with much quality, especially for the assist and cross, when overtakes the wing, but can ask also the give and go with insertion in attack.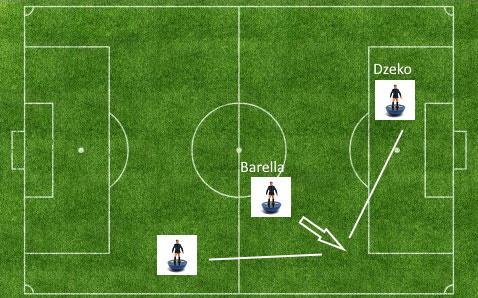 On the corners, from their right, our left cross or with Di Marco or with Calhanoglu on the far post. Be careful on Skriniar, strong with the headshot, on free kicks.
They attack in particular from their left, our right, with Perisic. Ivan is good with both feet and is very good mainly in the offensive phase. He also returns to the defensive stage, but when he fails, he is covered by Bastoni on the side of him. In attack, Dzeko is very good at building and attacking play to deliver play. On crosses, especially from their left, our right, he often waits for the ball on the far post.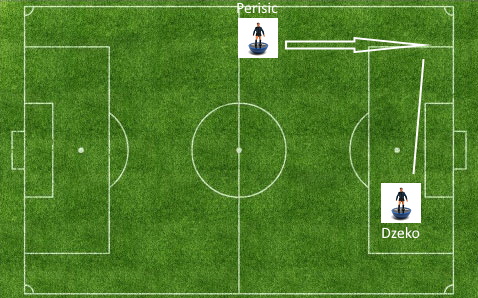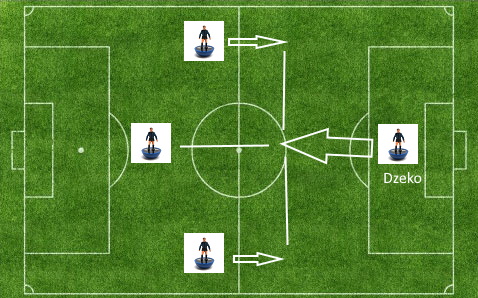 It's a very hard game. Inter is a noble back to the glories and is very on fit. But it the referee is impartial, we can play well our cards, that are good. And if the referee isn't impartial? We will try to win anyway. Despite to all. Daje Roma!
Giordano Sepi